news
Information Today: an article about INSOURCE

Marydee's article INSOURCE: Not for Competitive Intelligence Specialists Only was published in Information Today (May 2008 issue), which is included in ABI/INFORM (file 15 on Dialog and on ProQuest) and Trade & Industry (file 148 on Dialog).

overall conference evaluation and conference photos

Thank you all for completing the conference survey, the results are now available for reading. To view photos please go to Photoforum.

conference proceedings

The INSOURCE 2008 conference proceedings are available online (papers and presentations).
keynote and guest speakers

Marydee Ojala
ONLINE: The Leading Magazine for Information Professionals
Marydee Ojala edits ONLINE: The Leading Magazine for Information Professionals and writes its business research column ("The Dollar Sign"). Since 1987, Ojala has owned and operated her own research and writing company with offices in the U.S. and Denmark, specializing in international business, industry analysis, management processes, and competitive intelligence projects. A long-time observer of the information industry, she speaks frequently at iconferences such as Web Search University, Online Information. Ojala is an active member of the Association of Independent Information Professionals and Special Libraries Association. She also belongs to the Society for Competitive Intelligence Professionals and American Library Association. Her undergraduate degree is from Brown University and her MLS was earned at the University of Pittsburgh.

Karen Blakeman
RBA Information Services
Karen Blakeman has worked in the information profession for over twenty years and has been a freelance consultant since 1989. Her company provides training and consultancy on the use of the Internet, and on accessing and managing information resources. Current clients include public and corporate libraries, Business Links, information providers, investment and financial services companies, pharmaceutical companies, trade and research associations, UK government departments. Karen publishes a monthly, electronic newsletter called Tales from the Terminal Room. Her publications include Search Strategies for the Internet, the UKOLUG Quick Guide to Effective Use of the Internet, Business Information on the Internet and contributions to Food Information on the Internet: a basic guide. She is a Fellow of CILIP: The Chartered Institute of Library and Information Professionals. In 2002 she received the Information World Review Information Professional of the Year award.

Vito Giannella
European Business Register EEIG
Vito Giannella is currently Member of the Board of the EBR EEIG. Responsible of Business development with the European Institutions and of projects management. He has been the first President of the EBR EEIG and the first President of the European Commerce Registers Forum, the Association of the Commerce Registers from 24 European Countries. Member of the Board of ChamberSign Aisbl, the Association between 9 countries aiming at the establishment of the European Chambers of Commerce Certification Authorities infrastructure. He has been participant to the EC Company Law Working Group for the Amendment of the First Company Law Directive. Participant to the Expert Group on B2B Marketplaces. He is currently coordinating the BRITE (Business Register Interoperability Throughout Europe) project, co-funded by the European Commission, IST Programme.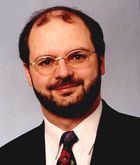 Rainer Michaeli
DIE DENKFABRIK / Institute for Competitive Intelligence
In 1993 Rainer Michaeli founded DIE DENKFABRIK GmbH, a consultancy that specializes in competitive intelligence services and strategic consulting. Prior to this he worked in various industries in marketing, sales and R&D. In 2004 Mr. Michaeli founded the "Institute for Competitive Intelligence (ICI)" that offers a certified CI degree for CI professionals. He is a lecturer at the University of Darm-stadt on "Competitive Intelligence".
Mr. Michaeli is author and co-author of several publications covering Competitive Intel-ligence topics, his text book "Competitive Intelligence", published in 2005, achieved instant acclaim and become a Financial Times Germany Top 3 best-seller in 2006. He is a frequent speaker at conferences in Europe and the USA.
Rainer Michaeli was an elected member of the board of SCIP (Society of Com-petitive Intelligence Professionals), the global organization for mar-ket and com-petitive researchers from 2003 to 2005. In 2003 he received the SCIP Catalyst award.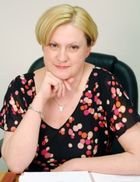 Lenka Mynářová
Datamar
PhDr. Lenka Mynářová is a graduate of Philosophical Faculty of UK in Prague. She has been studying the area of marketing analysis since 1991. At present time, she is in charge of projects in the area of marketing, sales and company strategy in Central and Eastern Europe. She specialises in CRM, Brand Management and marketing Controlling.
---